Motorcycle Tours - Bancroft, Bobcaygeon, Fenelon Falls and the Kawartha's
Scan with your smart phone for this video to play on mobile devices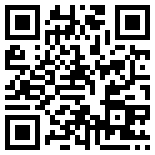 :57 Movie Trailer - Star Touring 5110 - Bancroft-Kawartha's from Paul Meyers on Vimeo.
Star Touring 5110 Movie Trailer of our trip to Bancroft, Bobcaygeon, Fenelon Falls.
Well riding from North Bay Ontario down to Bancroft and over to Fenelon Falls was one of the nicest rides we have experienced in Ontario Canada. It's called the Kawartha's region or area and it's so picturesque it's absolutely worth it to make this trip a priority if your coming to Ontario or planning your next road trip.
This was an overnight trip for us leaving North Bay at 9:00 am on Saturday morning and riding into Bancroft Ontario and staying for the night. We stayed at Bancroft Hotel located on Hastings right here ->
The hotel is clean but for the $110.00 CAN we paid I felt it was a little too expensive for the value I received. There are several other places in Bancroft you can stay and you can find them here Travel Ontario.
View Larger Map
Additional Photo's'
Click Here!